14027F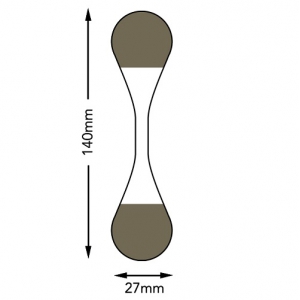 ---
Our Hang Tabs & Wobblers are produced using an APET plastic.
---
Our extensive range of Wobblers provides you with a wide range of styles to suit your display requirements and increase visibility of your promotional information on the front of shelf displays in-store.
We also offer a our 15015R Wobbler which has a removable adhesive system, ideal for short term display promotions.
Each Wobbler is packed with 100 pcs per bag to ensure the highest product quality throughout distribution.
All sizes given in mm, Height x Width.