150T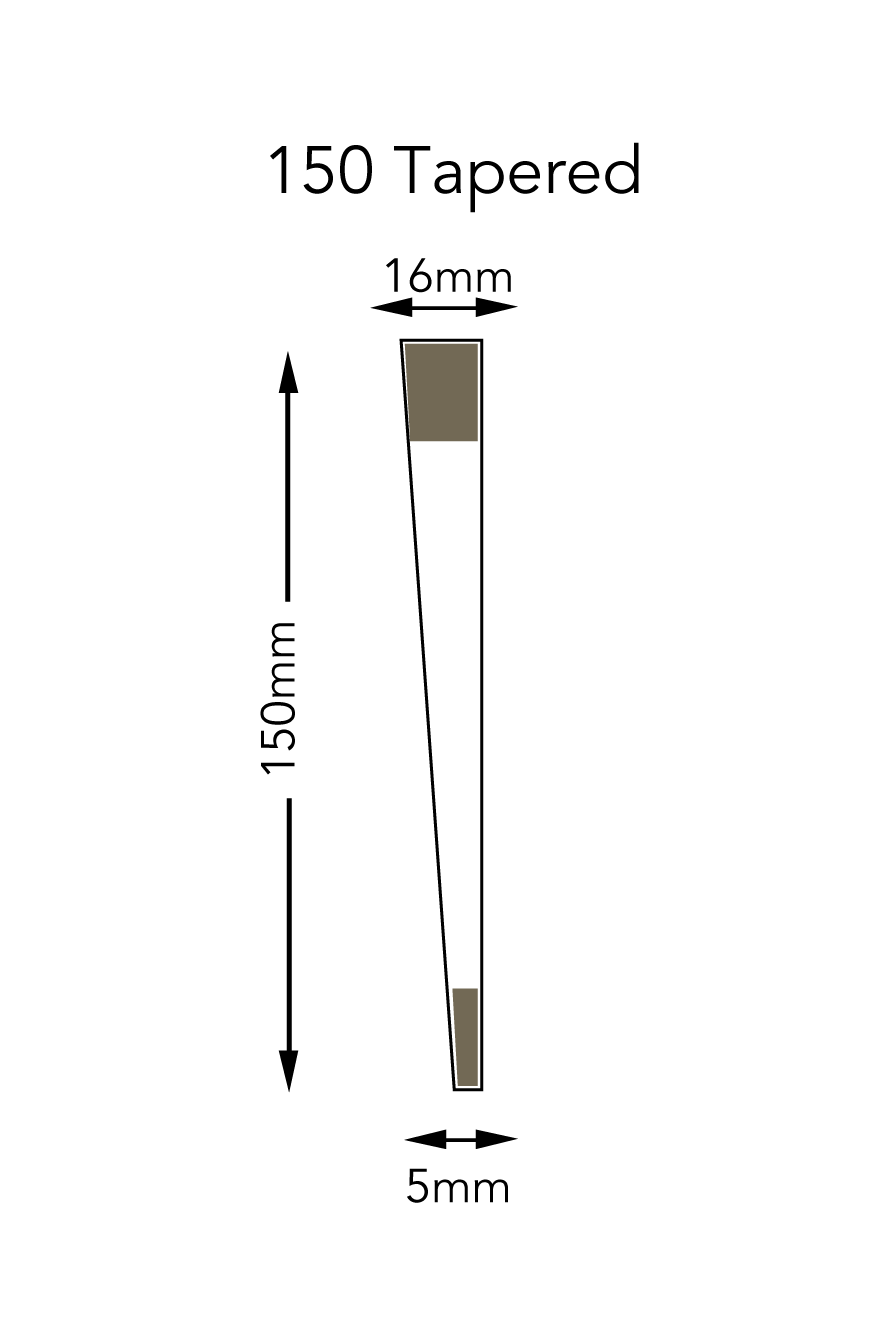 ---
Produced using APET recycled plastic
---
Our extensive range of Wobblers provides you with a wide range of styles to suit your display requirements and increase visibility of your promotional information on the front of shelf displays in-store.
Our 150T tapered is a 150mm x 16-5mmmm Clear Wobbler which can have Clear Tape both ends (our 150T) or Foam Tape both ends (our 150F).
Each Wobbler is packed with 100 pcs per bag to ensure the highest product quality throughout distribution.
All sizes given in mm, Height x Width.
150
Clear Tape or Foam Tape both ends
150mm x 16-5mmmm