FlexLINK 1100R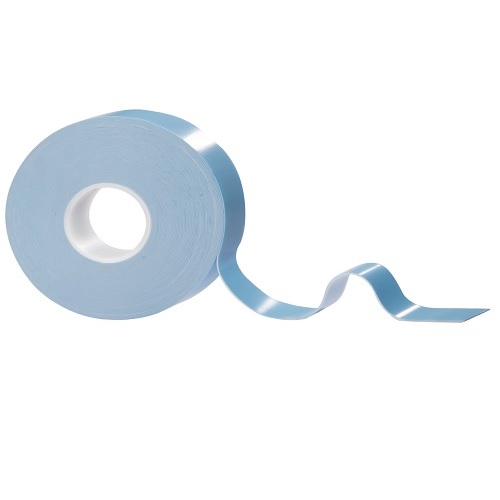 ---
Permanent adhesive - Indoor & outdoor use.
---
Pure acrylic adhesive.
---
Temperature range: -40°C to +120°C.
---
100% waterproof bond.
Good assembly tack, to provide high quality, consistent production processes.
Excellent adhesion to glass and to other Georgian Bar substrates and surfaces.
High-performance bonding system, to ensure the bar is not pulled away from the sash.
Highly elastomeric construction, so as to absorb differential expansion and contraction.
High deposition adhesive layer, to prevent water penetration.
No primers necessary, just good preparation and working practices.
A proven, high performance, pure acrylic adhesive, highly resistant to environmental factors, including temperature, UV, cleaning agents, high humidity, low temperature. Easy peel, tear-free liner removal
R adhesive class has good affinity to plastic (incl. perspex, acrylics, plexiglass & polycarbonate)
Higher initial tack than most acrylic foams means that sub-assembled parts can be processed/assembled in situ more quickly.
No 72hr dwell recommendation on its use.
FlexLINK is more efficient as gap-filling medium and for uneven surfaces.
Liner removes very easily.
Single coated product (many acrylic foams have non-adhesive core or kernel, that is then coated. This sacrifices performance and risks delamination or splitting of the foam under stress).
Will not react with solvent, sealants or silicones.
Will not cloud or discolour plastics.
TBIO6251100R
White
6mm x 1.1mm x 25m
TBIO9251100R
White
9mm x 1.1mm x 25m
TBIO12251100R
White
12mm x 1.1mm x 25m
TBIO15251100R
White
15mm x 1.1mm x 25m
TBIO19251100R
White
19mm x 1.1mm x 25m