FoamLINK 1603H+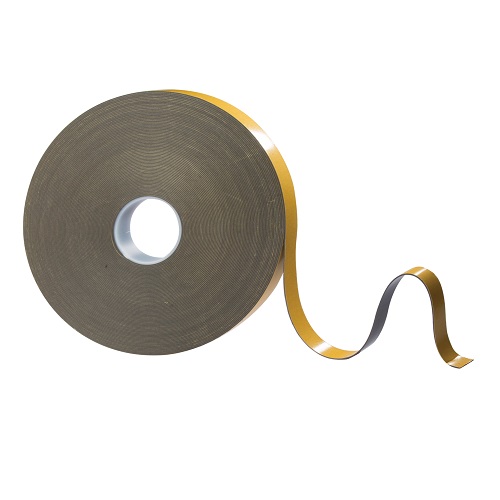 ---
Permanent adhesive - Indoor & outdoor use.
---
Modified acrylic adhesive.
---
Temperature range: -40°C to +70°C.
---
Our FoamLINK 1603H+ as our high performance Foam Tape for the POS Market and the many application where a Foam Tape is required and high levels of performance is crucial.
Our FoamLINK 1603H+ is a double sided PE Foam with a Modified Acrylic Adhesive System, available in 1.6mm, thick in either Black or White, with either an Amber Paper (Kraft, 90 gsm) or Blue Filmic (HDPE, 140 gsm) release liner.
The extremely high initial tack combined with tremendous shear and peel qualities enable the FoamLINK to provide a ultimate bond within application. Ideal application and surfaces our FoamLINK Range will bond perfectly too are;, wood, ceramics, glass, paper, board and is ideally suited to all plastics, when using the FoamLINK on any metals or powder coated surfaces, please revert to our Application Instruction Guide before use.
Key Characteristics:
High initial tack.
High sheer, high peel, highly cohesive mass.
Good affinity to many plastics and low energy surfaces.
Good resistance to environmental factors, ideal for plastics and outdoor applications.
Good temperature resistance.
Please refer to our Application Guide when using our FoamLINK Range: Application Instruction Guide – 2018
POS1603
Black or White
Width: 6mm upto 1500mm ( any width available)