0349-1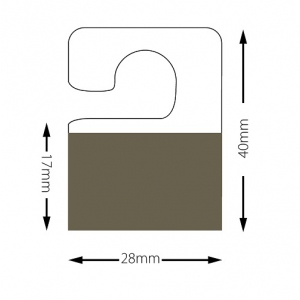 ---
Free Samples Available. Contact our Sales Team
---
We offer a vast range of Hang Tab Hooks in different formats to suit your requirements.
Our Hooks are designed to allow their use on a number of in- store slat wall euro hook & prongs, which will provide effortless
As the APET material we use is clear, using our Hang Tabs will not affect or cover any of your product or brand when displayed in store. A combination of the high quality APET and adhesive we use on our Hang Tab range will keep your product hanging in the most difficult of retail environments.
All our Hang Tab Hook images are displayed with the adhesive facing forward.
All sizes given in mm, Height x Width.