0374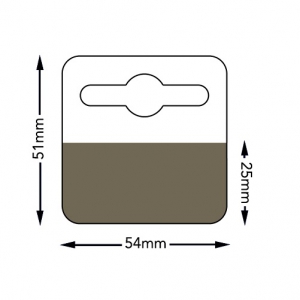 ---
Free Samples Available. Contact our Sales Team
---
We offer an extensive range of Rigid Hang Tabs, from 200 Micron up to 500 Micron APET.
Our vast range of Rigid Hang Tabs includes Euro Slots and bespoke styles including foam adhesives, to provide you with a perfect product for your requirement, whether it may be to display, hang, reinforce or repair products instore.
All sizes given in mm, Height x Width.