Biodegradable APET Plastic Hang Tabs

Here at POS Tapes we are fully committed to eco-friendly biodegradable* plastic products, so we are very excited to be working with Breakdown Plastic to bring you our new Eco-Friendly Range and our NEW Biodegradable Hang Tab range which are manufactured in the UK.
To see Test Data we have done through Intertek on our Biodegradable Hang Tabs and other products with the BDP™ additive , please contact our sales team to request;
E: sales@ukindustrialtapes.co.uk | T: 0191 269 7810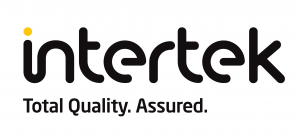 ---
Our Biodegradable Hang Tab Range:
Produced with a 350 Micron APET with BDP™ and a 130 micron tissue carrier with a high performance modified acrylic adhesive system. 500, 1000 or 2000 pcs per roll in the below 4 styles;
0347 Bio Tab
0377 Bio Tab
5342 Bio Tab
ADT02 Bio Tab
---
What is BDP™?
Breakdown Plastic offers BDP™ technology that will change plastic for good. BDP™ offers a range of biodegradation-enhancing polymers and mineral based resins that apply to a specific end-of-life scenario for plastic, rubber, foam, fabric and coated paper waste.
Check out BDP web site as discussed  https://www.changeplasticforgood.com/  or https://www.ukindustrialtapes.co.uk/our-markets/eco-friendly-range/ 
BDP™ is an organic biodegradation-enhancing ingredient that is added into the plastic during manufacturing. Once the treated products enter landfills, soil and oceans, it attracts microbes to consume the plastic over time.
In short:
Ingredients in BDP™ accelerate the biodegradation of otherwise non-biodegradable plastics by providing a foothold for colonies of microorganisms. This foothold allows the microorganisms to begin metabolizing the treated plastic. BDP™ can be used in most plastics, synthetic fabric and yarn, rubber and foam.
As you know if Compostable film ends up in landfill it will not Biodegrade, it is also very expensive compared to our film. Our film will not leave any micro plastics in the soil unlike other films on the market. 
---
For any further information, pricing or samples on our Biodegradable OPP Bags, please contact our sales team today;
E: sales@ukindustrialtapes.co.uk | T: 0191 269 7810