Eco Cardboard Hang Tabs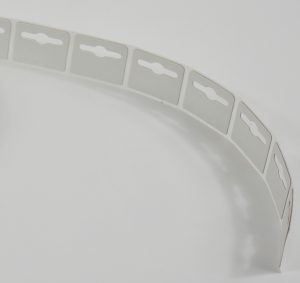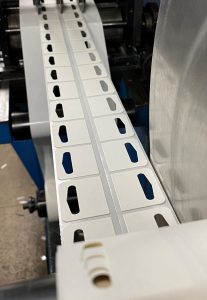 As one of the world's leading manufacturers of Hang Tabs, we are extremely excited to launch Europe's first range of Eco Cardboard Hang Tabs.
Our Eco Cardboard Hang Tabs will be produced on a 350 micron or 500-micron white cardboard, which is 100% plastic free. All made here at our HQ in Newcastle Upon Tyne, UK.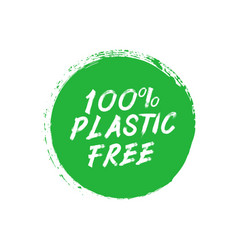 ---
We continue our significant efforts in being a green minded company and the launch of our Eco Cardboard Hang Tab range is another positive step forward.
4 Hang Tabs are currently within the range (0347, ADT02, 5050HD and 0370). We will be producing on Rolls (100, 500 or 1000 pcs) or sheets. Bespoke styles can be produced to order.
Eco Cardboard Hang Tab Range:
Rigid Hang Tabs
Rigid Hang Tab Hooks
Heavy Duty Hang Tabs
Eco Cardboard Hang Tab Detail;
Thickness: 350, 500 micron white cardboard (bespoke thickness available upon request)
We can produce in Rolls, Sheets
A high performance tissue carrier, acrylic adhesive.
Various recommended display weights from 200g up t0 500g
Different hook styles (Delta Slot, Euro Slot, Round Hole, Open Hook)
100% Plastic Free
Made in Britain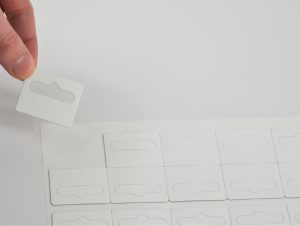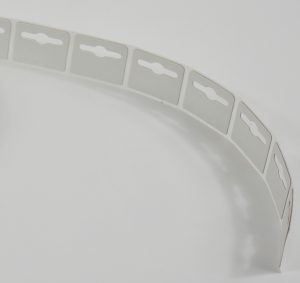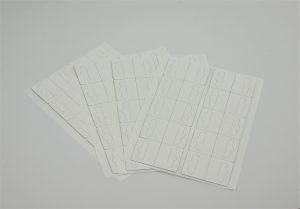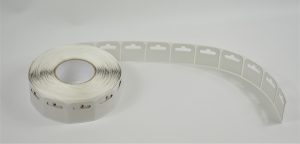 ---
For further information, pricing or supply on our Eco Cardboard Hang Tabs, please contact our sales team today;
T: 0191 269 7810 | E: sales@postapes.co.uk